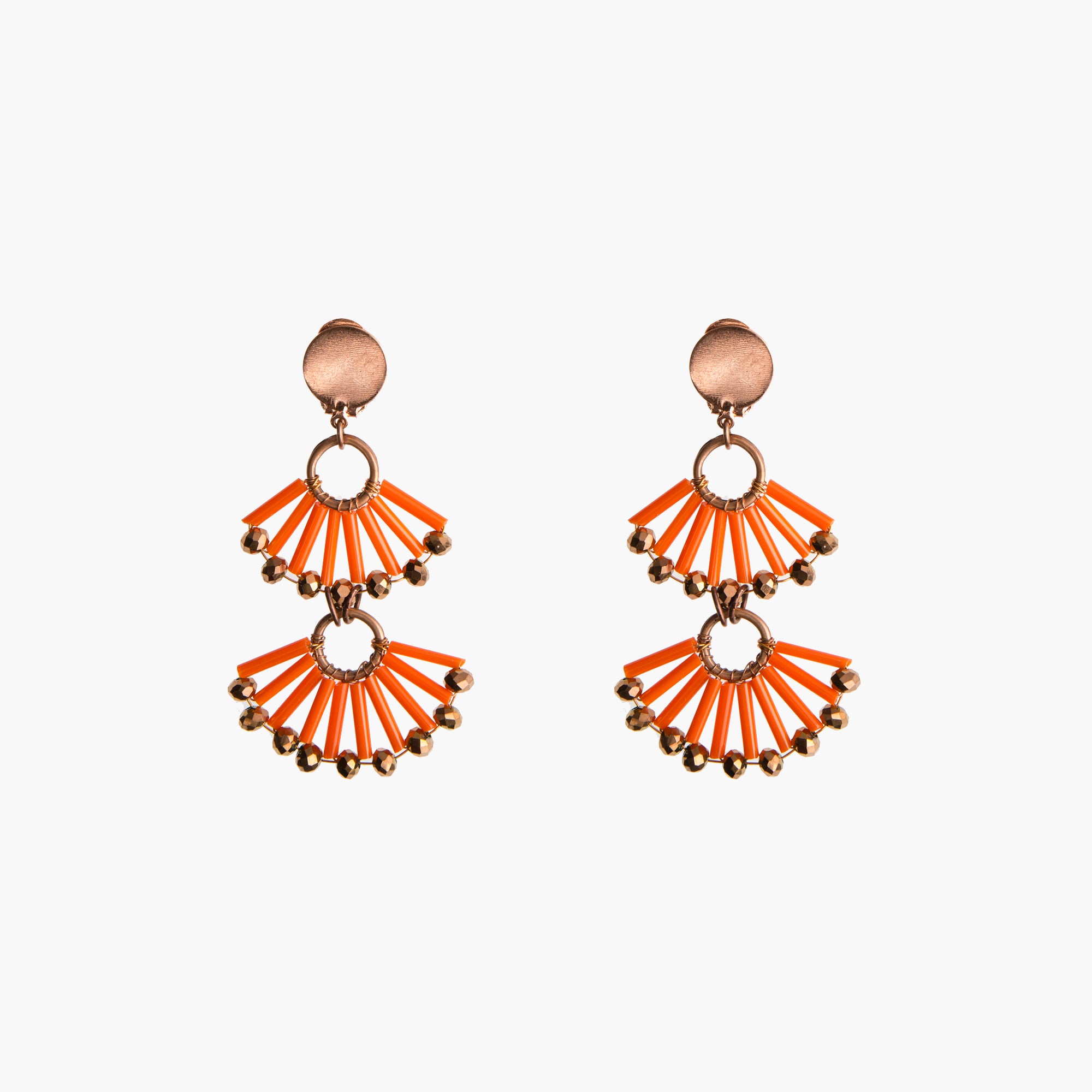 PIVA - Orange vintage pivette earrings
Created with care and love in Venice in the Astolfo atelier by our master craftsmen using vintage Murano glass pivots from the early 1900s and crystal.
The jewels were made with natural materials and particular attention to the environmental impact of the production cycle.
Being handcrafted products, slight differences and imperfections are possible that characterize their uniqueness and the added value of the handmade. 
composition: glass, crystal, hypoallergenic nickel free metal parts. Made in Venice.
PIVA - Orange vintage pivette earrings